Consultation of the couple or single woman with the necessary doctors during pregnancy planning before conception is called Pre-pregnancy counseling. Today, counseling preferred by many women, the ability of many diseases to occur in babies, and methods of treating mother and baby are presented. Thus, it is a very important consultation for early pregnancy advice, but it is a very important issue for your family and your life as well as preventing unwanted situations that are born with many problems related to many problems.
What are the counseling before pregnancy?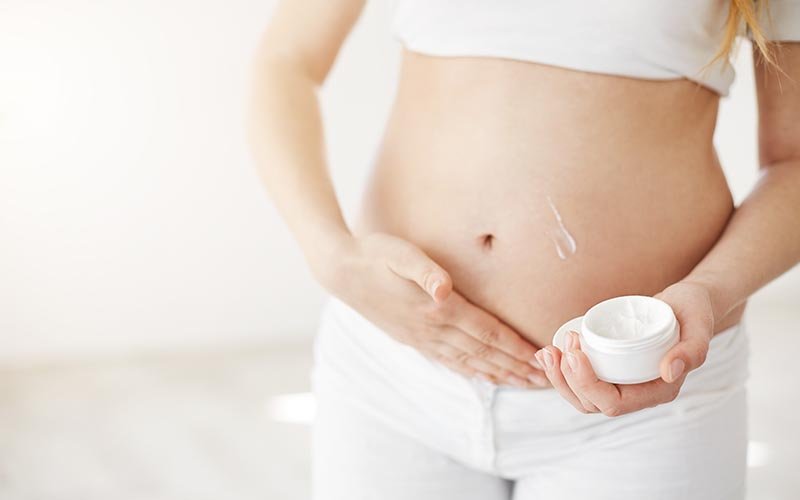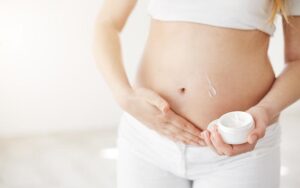 Pre-pregnancy counseling In the pre-conception counseling, it is ensured that a woman's health is checked before pregnancy, negative attitudes are prevented, and she is informed of the pregnancy in order to have a healthy pregnancy and process. Couples who want to be parents must be prepared psychologically, socially, physiologically and economically. Nurses and midwives provide counseling to pass on needed information about these issues to couples.
The aim of this information is to greatly increase the health of mother and child. This period, in which Pre-pregnancy counseling, Pre-pregnancy lifestyle, nutrition, chronic disease control and regular drug use are administered by the relevant health professionals, will be beneficial to the mother in a problem-free pregnancy, delivery and postpartum period
Pre-pregnancy counseling, which provides early detection and treatment of complications that may occur during or after pregnancy, is of vital importance in preventing maternal and infant mortality, the risk of miscarriage and postpartum diseases. In particular, it is checked whether the candidates who want to be parents have had a miscarriage before, whether there were infections or diseases, autoimmune diseases, or uterine deformities.
All of our patients who come for Pre-pregnancy counseling are asked if they have used any addictive substance. If the use of the substance is determined, the side effects and harm that the substance may cause to the fetus should be conveyed to the prospective parents and discussed about it.
Pre-pregnancy counseling services
Identify early risks with regular and careful observations.

Take the necessary measures in a timely manner to prevent the negative effects of the risks.

To tell the person about all the applications.
The expectant mother should be informed of all situations that occur during pregnancy.

Minimizing the physical and emotional changes that pregnancy can bring to a woman and her family.
Pregnancy counseling purposes
Maternal and child health.
Provide intervention to discover and eliminate risk values.
Awareness of the family about pregnancy, childbirth and parenthood.
Establishing a secure relationship with the family in preparation for childbirth.
Direct the holder to the correct resources.
Benefits of Pre-pregnancy counseling
Psychological changes and depression appear in 10% of pregnant women. For this reason, the process of pregnancy helps to go through a healthy body, both physically and mentally. Ensures a smooth and healthy birth process. Reducing maternal and child mortality and morbidity. While the risks of miscarriage in women with diabetes are reduced by pre-conception counseling, complications that may occur before and after delivery are also reduced.
Preparing for pregnancy

Pregnancy is a physiological condition, but sometimes certain situations can occur during pregnancy that can put the life of both the mother and the baby at risk. Even in normal pregnancies while walking, changes in the physiology of the expectant mother can threaten the life of the mother and baby. During follow-up during pregnancy, the first examination that the doctor and other health personnel should perform is to identify changes that may occur during the pregnancy process, and to detect medical and pathological conditions early and reduce these conditions.
It is the detection and treatment of health problems that may occur to the pregnant mother during this period, which is called the prenatal period. It is a healthy, well-prepared and hassle-free pregnancy for the mother, a healthy baby and a healthy delivery. Pre-conception counseling is not only for people with a medical illness, but also for all women who are considering becoming a mother.
It aims to investigate the medical, social and genetic conditions of expectant mothers prior to conception and to improve pregnancy outcomes for their improvement. Pre-conception counseling includes suggestions for changes such as identifying risks for the expectant mother, regular nutrition, exercise, and lifestyle. The expectant mother should be interrogated in detail in terms of all diseases, diabetes, high blood pressure, epilepsy, heart disease, varicose veins and embolism, kidney and liver diseases, goiter disorders, diseases affecting pregnancy should be discussed in detail, examination of infections affecting pregnancy, examinations Necessary and treatment methods must be applied.
Nutrition assessment during pregnancy
Pregnancy of women who are very underweight or overweight is at risk. Obstetrics and Gynecology AB. Dr. Borchak Talk emphasizes that in addition to women who are overweight, very thin women can benefit from pre-conception counseling.
Neural tube defects are disorders that occur early in fetal development and cause lifelong complications. The use of folic acid before and after pregnancy reduces the risk of these disorders. All women who wish to become pregnant should take 0.4 mg per day. Folic acid should be used. However, women who wish to become pregnant should correct eating disorders and avoid taking vitamin supplements containing vitamin A.
Evaluation of Medicens Used
Since isotretinoin, which is used in the treatment of acne, is very disfiguring, people who want to become mothers should definitely not use it. Otherwise, this medicine may cause up to 20% of defects of the face, brain, and heart vessels.
The use of contraceptive drugs that prevent pregnancy should be discontinued and the implants removed. It is recommended to get pregnant after your period after the implant is removed. It has been proven that vaginal spermicidal gels, suppositories or drugs do not cause any negative effects on the fetus.
If it is shown that women taking antiepileptic drugs have not had seizures for at least two months, the drugs may be discontinued. If the drug cannot be stopped, drugs with fewer side effects may be preferred.
Social Evaluation
The social environment and lifestyle of people who want to get pregnant is important. This condition may be closely related to the child's survival. During the pre-pregnancy counseling service, all mothers who want to become mothers are asked if they use an addictive substance such as alcohol or tobacco. If the use of these substances is identified, their effects or harms on the child are investigated.
Tobacco use can miscarry babies. Cocaine abuse can cause various complications, such as premature birth and premature placental abruption.
Caffeine use should be reduced for at least three months prior to conception, as consuming more than three cups of caffeine per day during pregnancy has been shown to increase the rate of miscarriage and delayed growth.
Insured women especially should know how much the insurance company pays during pregnancy during pre-pregnancy interviews. For women who do not have social security, research should be done on this issue.
What should be considered before giving birth?
There are many things to consider and do before having a baby. Before carrying their babies in their arms, expectant mothers and fathers must go through all these issues and prepare themselves for this change both psychologically and economically.
People who decide to become pregnant should go to a specialist doctor before becoming pregnant and the person's health status should be checked. Necessary precautions should be taken according to the state of health.
The dietary habits of a person wishing to conceive, weight gain and loss, and habits such as alcohol and smoking should also be reviewed by a doctor. It is essential to identify all of these before pregnancy and arrange them as necessary for a healthy pregnancy.
Frequently asked questions about pregnancy counseling
1-Should you go to the doctor before getting pregnant?
2-In what subjects does a pregnant woman train?
Pregnancy yoga exercises, childbirth, baby care, breastfeeding, baby health, puerperal, postpartum exercises, yoga, family planning, etc. for all mothers who attend pregnancy school. Participation in the programs must be ensured in order to gain knowledge about the necessary issues.
3-What is the importance of before birth?
The quality of follow-up is very important in before birth counseling. Through this follow-up, diseases are determined before pregnancy and the percentage of pregnancy risks, early diagnosis and treatment of disorders that may occur when symptoms of pregnancy appear.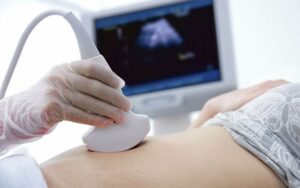 4-When is the pregnancy monitored?
It is performed between 18 and 24 weeks of pregnancy (preferably 20-22 weeks). Ask if anything has changed after the initial follow-up. Review the ultrasound history recorded at the initial examination. The primary goal of postpartum care is to help maintain the health of the mother and child and improve family and community support.
5-What should the mother pay attention to the health of her child?
Eating a healthy and regular diet, exercising regularly, getting enough rest and conducting the necessary health checks without interruption, will affect the growth of the mother and the baby in a healthy way, and it is very important for a healthy pregnancy and for the baby to be born in a healthy way.
6-Why is after birth care important?
The primary purpose of postpartum care is to improve family and community support to protect and enhance the health of mothers and children, helping to improve their health needs and support the community.